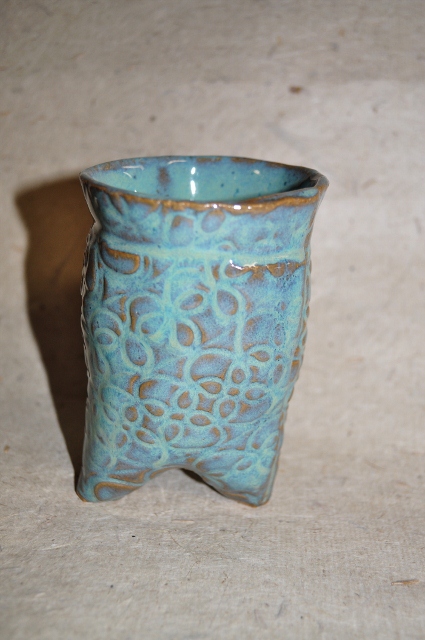 $15.00
This stoneware tumbler is generous enough to hold 10 ounces of coffee, hot chocolate or perhaps a your favorite microbrew.
The stoneware is a rugged and durable clay body, able to tolerate hot drinks and cold beverages. The texture is from a lace dollies.
The glazing is a combination of two earthy blues and browns.
A wonderful gift for you or someone special.
Item No. tumbler01